Hochwertige Materialien und eine kompromißlose Fertigungsqualität erlauben die ganzjährige Nutzung im Innen- und Aussenbereich. Neben dem Einsatz im öffentlichen Raum bieten sich unsere Produkte auch für die Verwendung im privaten Bereich oder für repräsentative Zwecke von Unternehmen an.
The high quality material in combination with the uncompromising production quality allows a whole-year-usage for in- and outdoor spaces. Beside the use in public areas, our products are also made for privates as well as for representative purposes of companies.
High-End Lichtmodule
Transluzentes 6 bzw. 10 mm PLEXIGLAS von EVONIK. Hoch belastbar mit hervorragender Lichtstreuung und 30 Jahren Alterungsbeständigkeit. Pflegeleichte Oberfläche mit 2K-Nanoversiegelung als Oberflächenschutz gegen alltägliche Verschmutzung.
High End Lighting Modules
Translucent 6 or 10 mm PLEXIGLASS manufactured by EVONIK. Highly resistant with excellent light dispersion and an age resistance of 30 years. Easy care surface with 2K-Nanocoating as surface protection against day to day contamination. Low maintenance.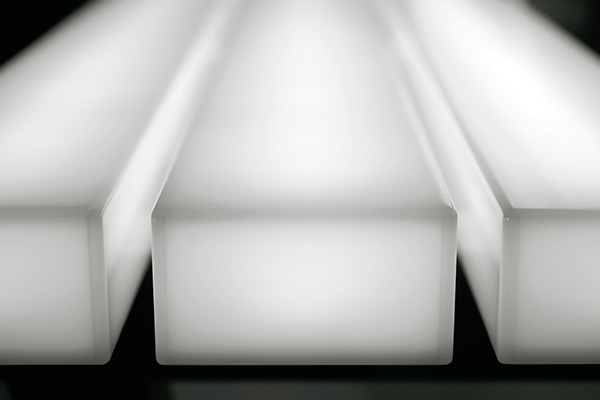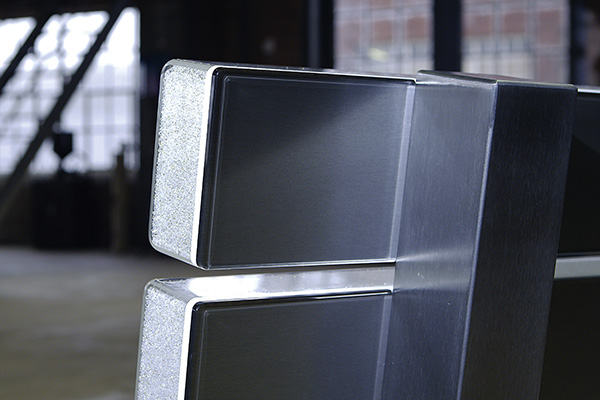 Stabiles Grundgestell
2 mm V2A-Edelstahl, gebürstet (optional in V4A, seewasserfest). Konstruiert für optimale Standfestigkeit und hohe Tragkraft. Korrosions- und Säurebeständig. Optional wird das Grundgestell mit einer patentierten, unsichtbaren Sicherungs-Fixierung ausgestattet.
Robust Base Frame
2 mm Material V2A brushed Stainless Steel – optional Material V4A seawaterproof. Constructed for high stability and highest standards of load capacity. Corrosion- and acid resistant. Optional supply of a patented invisible security fixation for base frame.
Geprüfter Elektroanschluss
100-230 Volt mit 10 m Anschlussleitung. Alle Objekte sind DIN/VDE-geprüft (0701-0702) und entsprechen der Schutzklasse 1 mit der Schutzart IP65. 2 Jahre Garantie auf technische Bauteile. (Voraussetzung FI-abgesicherter Stromanschluss)
Certified Electrical Connection
100-230 Volt, supplied with 10 meters connecting cables. All Objects are certified to DIN/ VDE (0701-0702) and are in accordance with protection class 1, IP65. 2 years warranty on technical components – with power connection with F1 switch.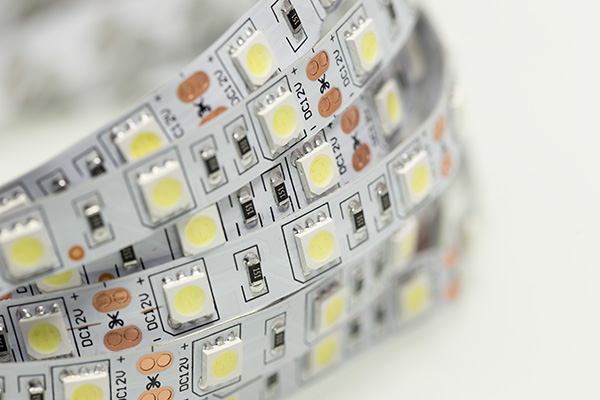 Moderne LED-Technik
Nano-beschichtete LED-Stripes (IP66) mit 60 RGB-SMDs pro lfm. Für maximale Helligkeit, Homogenität und einen hohen Farbwiedergabeindex. Neben extremer Langlebigkeit (L70 min. 50.000 Std.) bietet die eingesetzte LED-Technik auch eine deutlich höhere Energieeffizienz als vergleichbare Leuchtmittel.
Modern LED Technology
Nano-sealed LED Stripes (IP66) with 60 RGB-SMDs per linear meter for maximum light, homogeneity, and a high color rendering index. Apart from extremely high durability (L70 min. 50.000 hours) the LED technology implemented offers a vastly improved energy efficiency to comparable light sources.
Flexible Farbsteuerung
Von der individuellen Anpassung der Lichtwirkung im Raum über zeitgesteuerte, weiche Farbwechsel bis zur komplexen Farb-Choreografie: Die Ansteuerung der Lichtobjekte erfolgt über eine Smartphone-APP oder ein (W)-DMX-System (optional).
Flexible Color Control
The scope ranges from individually customized lighting effects via time-controlled soft color changes to complex color choreography: the direct control of the Light Objects takes place by Smartphone-APP or by (W)-DMX- System (optional).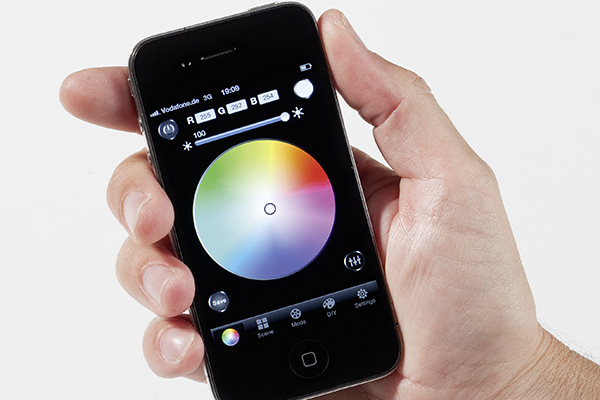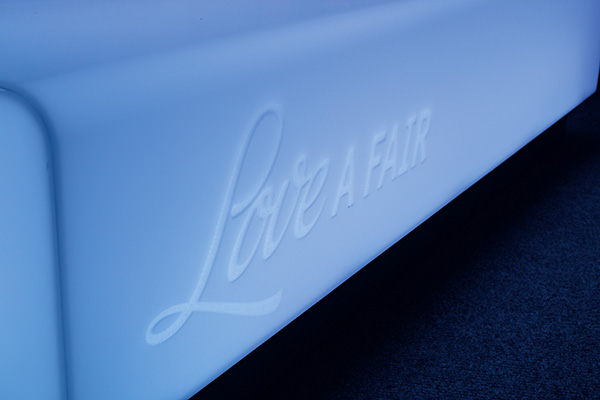 Individuelles Branding
Die Lichtmodule sowie das Edelstahl-Grundgestell können auf Wunsch mit Logos, Texten oder anderen Werbebotschaften versehen werden:
– CNC-Fräsen/-Dekupieren/-Gravieren
– Laser- oder Wasserstrahlschneiden
– Beschriftung mit Glasdekor-Folie
Individual Branding
The Light Modules and the Stainless Steel Base Frame can be supplied with Logos, Texts or other advertising messages:
– CNC-milling / die cutting / engraving
– laser and water jet cutting
– graphic application with marking films
Made in Germany
Alle Objekte werden in Deutschland entwickelt und gebaut. Die hohe Fertigungsqualität langjähriger Handwerkspartner sowie eine ständige Materialkontrolle garantieren unseren gleichbleibend hohen Qualitätsstandard.
Made in Germany
All Light Objects are designed and manufactured in Germany. Highest manufacturing quality, long standing cooperation with our manufacturing partners and sub suppliers as well as a continuous material quality control guarantee our continuously high quality standard.