Die Düsseldorfer Messe bekommt ein neues Gesicht.
Alleine 20 der weltweit führenden Branchenmessen haben Ihr Zuhause in der Messe Düsseldorf. Damit gehört Düsseldorf zu den erfolgreichsten Messestandorten in Europa. 2017 begann das Architektenteam um Jurek M. Slapa ( SOP ) und Prof. Thomas Fenner ( FSWLA ) mit dem Bau der neuen Halle 1 und dem neuen Messe Eingang Süd unter einem gigantischem freitragenden, mit LED Waben illuminiertem Dach. Unsere lightcubes schaffen die Kommunikationsflächen im neuen Empfangsbereich und interagieren über eine ausgeklügelte Steuerung mit der Dachkonstruktion. Die Fundamente und Sockel sind schon gesetzt. Die große Eröffnung wird für den Spätsommer 2020 erwartet.
The new Entrance of "Messe Düsseldorf"
20 of the world's leading branch trade fairs have their home in Düsseldorf. This makes the "Messe Düsseldorf" one of the most successful trade fair locations in Europe. In 2017, the team of architects led by Jurek M. Slapa ( SOP ) and Prof. Thomas Fenner ( FSWLA ) started building the new Hall 1 and the new trade fair entrance south under a gigantic cantilevered roof illuminated with LED honeycombs. Our lightcubes create the communication areas in the new reception area and interact with the roof structure via a sophisticated control system. The foundations and bases have already been set. The grand opening is expected for late summer 2020.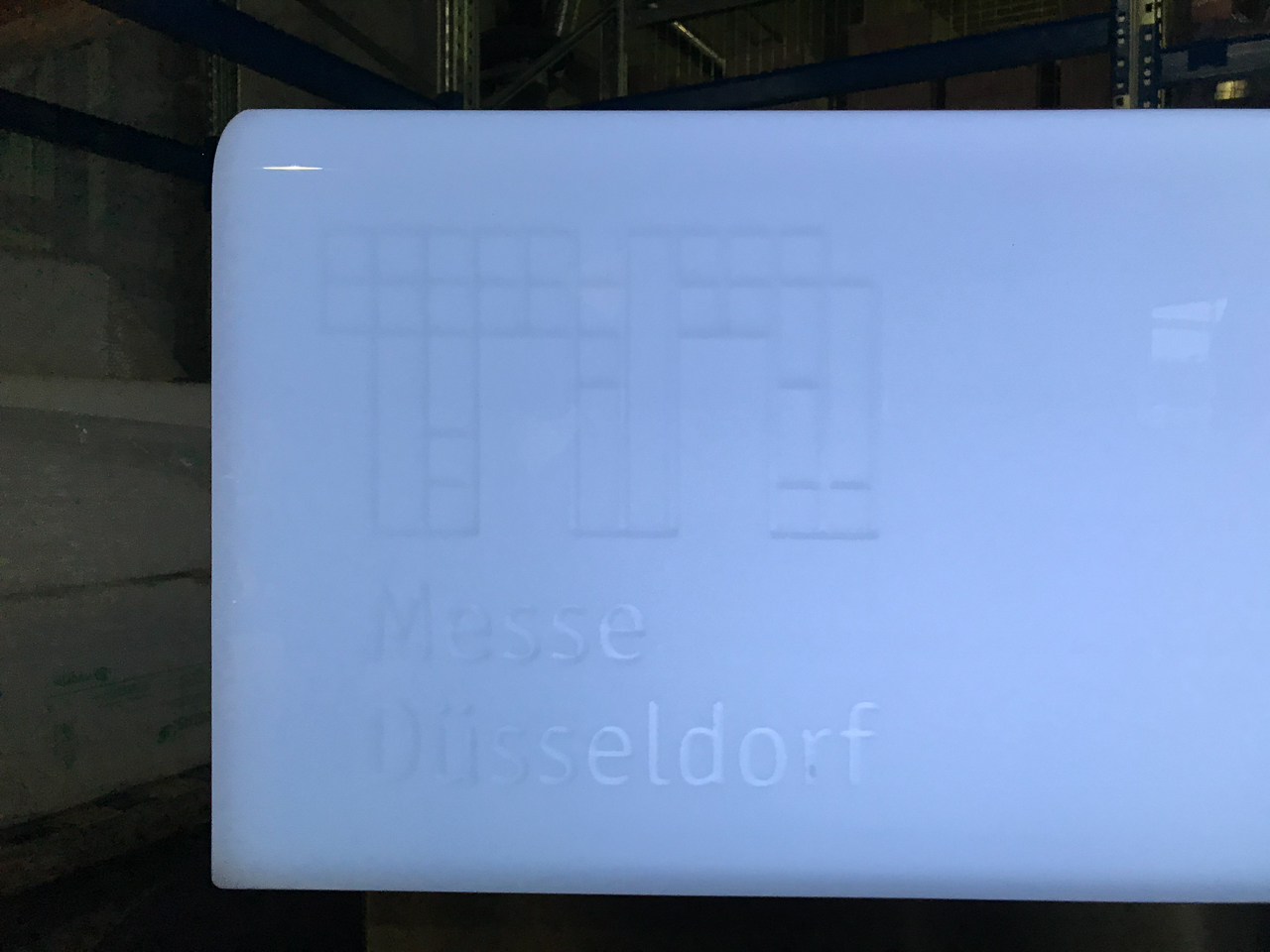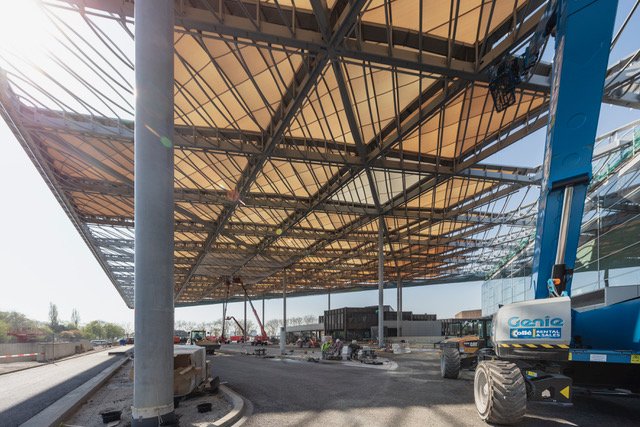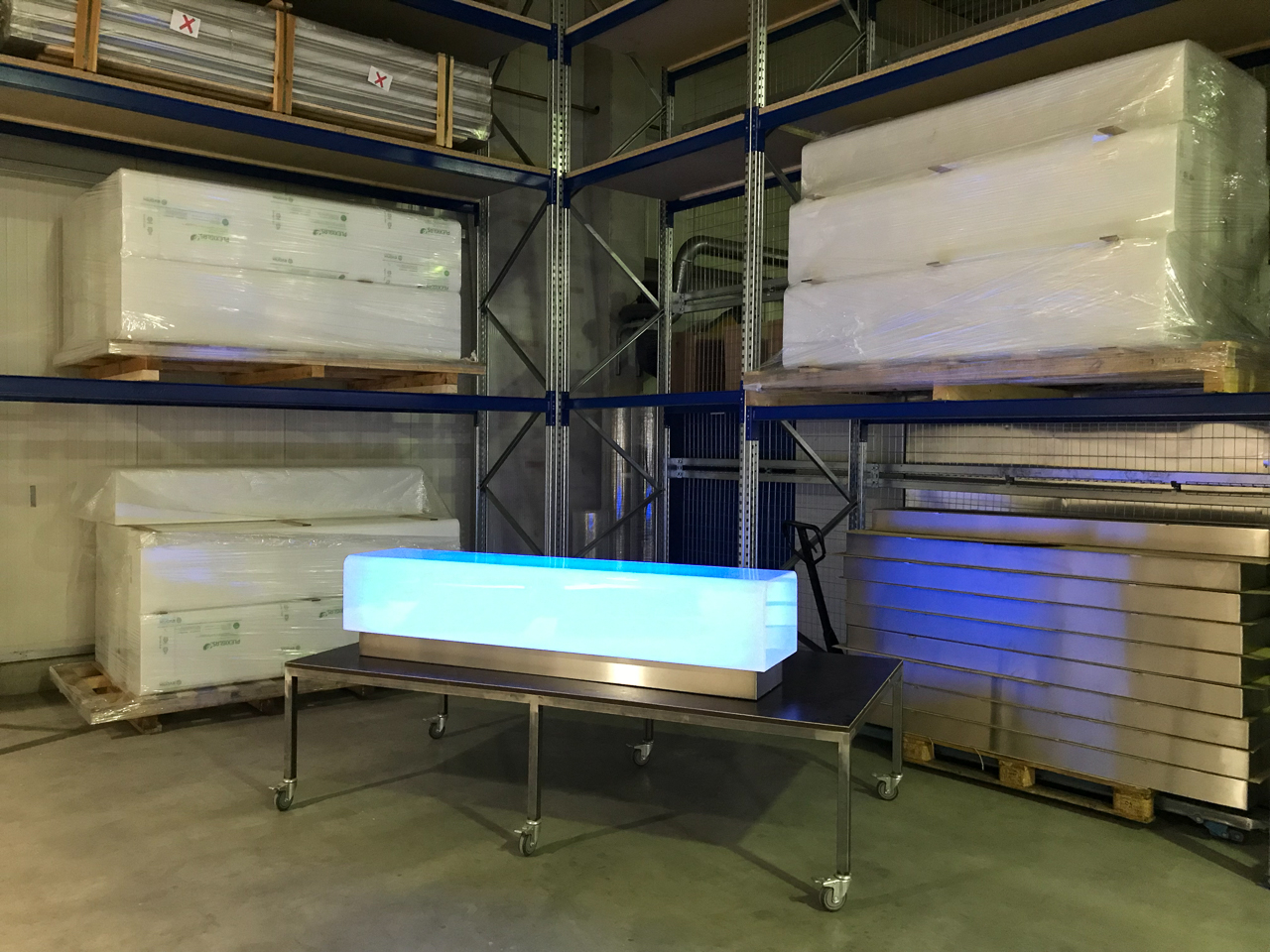 (Alle Fotos: Messe Düsseldorf / Ansgar van Treeck)